News archive
28.12.2015
DEV#2
Welcome after a long time. Unfortunately, we did not succeed beta 2.0
finish this year. We do not have much time for this work at mod. Modeler
and textures C.Z.R needs to buy a new card. He has more problems at computer. Marek stopped the development of the work more maps.
26.08.2015
DEV#1
We would like to inform you that work on the remake has been moves forward. More infos and screens at progres work.
6.07.2015
STOPPED THE WORK
We stopped the work, because We do not have at this time to work contiune.
We guess that for two months it will break for work Beta 2.0. We apologizefor this unpleasant news. If someone wanted to help us be faster done work for Beta 2.0.
24.06.2015
FIRST IDEA FOR CREATE LEVELS FROM PS2 TO PC
We note that in version RTCW operation resurrection PS2at the beginning
of the game is the mission in Africa . We decided to try to create the
map early in the game . Will it create a time will tell how it will go .
Is it worth something at all to do?
20.06.2015
CASTLE WOLFENSTEIN REALLY EXIST?
Added small article about stories with the reality of history. Do any of you wonders if Castle Wolfenstein really exist?Feel free to read. Article are on Mod info- history.
18.06.2015
NEW OFFICIAL PAGE OPEN
We opening a official page for mod .You can read all info and Track or to contact us. Thanks for interesing. Greetings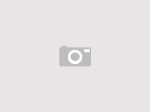 12.06.2015
MODDB
Sorry that without adding any information about the progress of work. We do not have much time , but then when we 're working at free time.
Thanks for 170 members and 57,000 visits on moddb.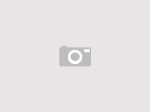 17.05.2015
FACEBOK 400 LIKES
Thanks, again thanks for interesing for news and works on mod.
I am giving you a gift - remaked soundtrack ASSASSINATION.
Available at media.
12.03.2015
RELEASE PATCH 1.01
Release patch 1.01 for Beta 1.0 fixed small bugs.Sorry, We deleted this patch because this is not stable and We decided to abstain from patching to release Beta 2.0
9.03.2015
THANKS!
We are happy with the release of the first beta. We very thanks for all testers beta 1.0. We did not expect such a interest in the project. We hope you had a nice tested, despite these errors. Greetings!
8.03.2015
MODDB PROBLEMS
When We released files Beta 1.0. After hour links are deleted, then later We haved banned on Moddb. Two pages on moddb are closed. A lot of people could not play or download first version. We had the impression that someone wanted to stop us releasing mod. We were all pissed off fot this problems. After a few
days and sents more mails ModDB admins unlocked one page.